IN YEAR 2007
This year was a great start!
We get our 4 dogs, which was coming from different part of the World. We 100% change our life stile. We get a lot of new friends, and...lost some old ones... But, in fact,a real start was 2 years before- in 2005, when we begun very systematic search about different Leonberger kennels and Leonberger dogs Pedegree Database through Internet. We attend several Dog Shows and maid a personal contacts with Leonberger owners. After this, we was waiting for some of our small Leo,s more then 1 year....
In the end of the year Liongate,s ASTERIX
become BEST PUPPY in Helsinki!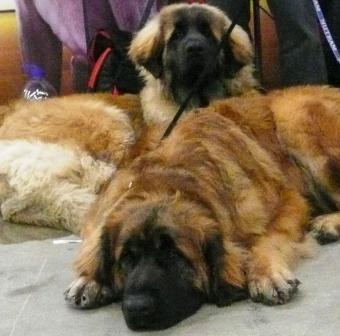 and get 2 nd place (junior class) in LEONBERG!